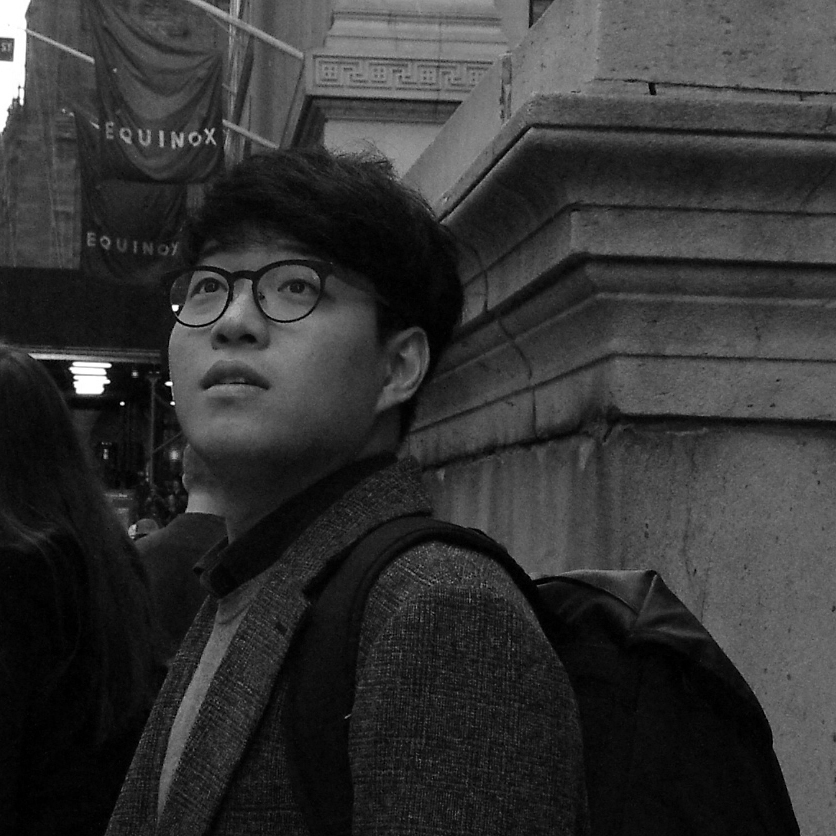 이규빈 | 대한민국 건축사, 건축학사
2018년 대한민국 건축사 자격을 취득하였다. 2016년 문화체육관광부 및 한국건축가협회로부터 '2016 젊은건축가 펠로우십'을 수여했다. 2013년부터 건축가 승효상의 사무실 이로재에서 건축과 검도를 수련했다. 2013년 서울대학교 공과대학 건축학과를 우등졸업하고 건축학사를 취득하였다. 2011년 스페인 마드리드공과대학교 건축학과에서 수학하였다. 2005년 한성과학고등학교를 조기졸업하였다. 1988년 서울에서 태어났다.


Kyubin Lee | KIRA, B.Arch
Kyubin Lee is a key architect at the most esteemed architectural firm in Korea established by Seung H-Sang. He had designed and led 20+ architectural and urban projects, at various scales and including multiple programs, through all phases, from schematic design to construction documents and site supervision. He was awarded ≪2016 Young Architectural Fellowship≫ by Ministry of Culture, Sports, and Tourism & Korean Institute of Architects.
—

학력
· 서울대학교 공과대학 건축학과, 건축학사(B.Arch), 우등졸업(cum laude), 2006. 3 – 2013. 2
· 스페인 마드리드공과대학교 건축대학(ETSAM), 교환학기 수학, 2011. 8 – 2012. 2
· 서울 한성과학고등학교, 조기졸업, 우등졸업, 2004. 3 – 2006. 2
경력
· (주)종합건축사사무소이로재, 차장, 2013. 3 – 현재
수상
· 문화체육관광부 및 한국건축가협회, '2016 젊은건축가 펠로우십' 수여, 2016. 10
· 서울대학교 공과대학 건축학과, 졸업작품전 동상, 2012. 8
· 서울특별시, 피맛골 재개발 아이디어 공모전 입선, 2009. 5
· 서울특별시, 국제 벤치 디자인 공모전 입선, 2009. 5
장학
· 삼성 SDS, Junior Frontier Leader 장학생, 성적우수, 2006 – 2012, 총 10학기
· 문주장학재단, 성적우수, 2012. 2학기
· 서울대학교, 성적우수, 2009. 1, 2학기, 2008. 1학기
· 한국장학재단, 성적우수, 2007. 1, 2학기, 2006. 2학기
출강
· 국민대학교 테크노디자인대학원, 초청특강, 2018. 2
· 서울대학교 공과대학 건축학과, 초청크리틱, 2014. 6
발표
· 서울특별시장주재 정책실현회의, 정책제안, 2009. 2
· 서울대학교 공과대학 건축학과, 케네스 프램턴 초청 특별 크리틱, 학년대표, 2007. 6
전시
· 브라질 상파울루 주브라질한국문화원, 'Negotiating Borders', 프로젝트 담당, 2019. 8 - 11
· 일본 도쿄 하라미술관, 'The Nature Rules', 프로젝트 담당, 2019. 4 – 7
· 문화역서울284, 'DMZ', 프로젝트 담당, 2019. 3 – 5
· 서울도시건축박물관, 임시개관전 '슈퍼그라운드: 서울 인프라 공간의 미래비전', 프로젝트 담당, 2018. 10
· 2018 베니스비엔날레 홍콩관, 'Vertical Fabric: Density in Landscape', 프로젝트 담당, 2018. 5 – 10
· 이탈리아 밀라노 트리엔날레디자인박물관, 2015 광주디자인비엔날레 홍보전 '한국의 몽환', 프로젝트 담당, 2015. 6 – 8
자격
· 국토교통부, 대한민국 건축사 제 21779호, 2018. 12
· 스위스 취리히연방공과대학, 'Future Cities' 외 3개 과정 수료, edX, 2018. 11
· 네덜란드 와그닝엔대학교, 'Sustainable Urban Development' 과정 수료, edX, 2018. 10
· 미국 하버드대학교, 'CitiesX: The Past, Present, and Future of Urban Life' 과정 수료, edX, 2018. 9
· 네덜란드 델프트공과대학교, 'Rethink the City' 과정 수료, edX, 2018. 6
· 대한검도회, 검도 2단, 2016. 11
방송
· EBS 1TV, 세계테마기행 라오스편(Ep.479), 진행 및 출연, 2017. 6
언어
· 영어, TOEFL IBT 96, 2011. 3
· 스페인어, DELE B1, 2011. 6
· 중국어, HSK 4급, 2015. 9
· 한국어
EDUCATION
· SEOUL NATIONAL UNIVERSITY, Bachelor of Architecture, cum laude, Feb 2013
· TECHNICAL UNIVERSITY OF MADRID, Exchange Program, Aug. 2011 – Feb 2012

WORK EXPERIENCE
· IROJE ARCHITECTS & PLANNERS, Project Architect, Mar 2013 – Present

HONORS & AWARDS
· MINISTRY OF CULTURE, SPORTS AND TOURISM & KOREAN INSTITUTE OF ARCHITECTS (KIA), 2016 Young Architectural Fellowship, Oct 2016
· SEOUL NATIONAL UNIVERSITY, 3rd Prize, Annual Graduation Exhibition, Aug 2012
· SEOUL METROPOLITAN GOVERNMENT, Honorable Mention, Seoul Pimatgol Renewal Idea Competition, May 2009
· SEOUL METROPOLITAN GOVERNMENT, Honorable Mention, Seoul International Bench Design Competition, May 2009

SCHOLARSHIPS
· SAMSUNG SDS, Full Tuition (10 Semesters), Highest Distinction, Junior Frontier Leader Scholarship, 2006 – 2012
· MDM SCHOLARSHIP FOUNDATION, Full Tuition, Merit-based, 2nd 2012
· SEOUL NATIONAL UNIVERSITY, Half Tuition, Merit-based, 1st & 2nd 2009
· SEOUL NATIONAL UNIVERSITY, Full Tuition, Merit-based, 1st 2008
· KOREA SCHOLARSHIP FOUNDATION, Full Tuition, Merit-based, 1st & 2nd 2007 / 2nd 2006

TEACHING EXPERIENCE
· KOOKMIN UNIVERSITY, Invited Lecturer, Graduate School of Techno Design, Feb 2018
· SEOUL NATIONAL UNIVERSITY, Invited Critic, Department of Architecture & Architectural Engineering, Jun 2014
PRESENTATIONS
· SEOUL METROPOLITAN GOVERNMENT, Invited Speaker, Conference for Urban Policy Realizing, Feb 2009
· SEOUL NATIONAL UNIVERSITY, Selected Speaker, Special Architectural Design Review (Invited Critic: Kenneth Frampton), Jun 2007

EXHIBITIONS
· <Negotiating Borders>, Exhibitor (Project Architect), Korean Cultural Center, São Paulo, Brasil, Aug - Nov 2019
· <The Nature Rules>, Exhibitor (Project Architect), HARA Museum, Tokyo, Japan, Apr – Jul 2019
· <DMZ>, Exhibitor (Project Architect), Seoul Culture Station 284, Seoul, Korea, Mar – May 2019
· <Super Ground: Living Infrastructure>, Exhibitor (Project Architect), Seoul Museum of Architecture & Urbanism, Seoul, Korea, Oct 2018
· <Vertical Fabric: Density in Landscape>, 2018 Venice Architecture Biennale, Exhibitor (Project Architect), Hong Kong Exhibition Pavilion, Venice, Italy, May – Oct 2018
· <Korea's Phantasma>, Pre-2015 Gwangju Design Biennale Exhibition, Coordinator (Project Architect), Triennale Design Museum, Milan, Italy, Jul – Aug 2015

MEMBERSHIPS & CERTIFICATIONS
· MINISTRY OF LAND, INFRASTRUCTURE AND TRANSPORT & KOREA INSTITUTE OF REGISTERED ARCHITECTS (KIRA), Registered Architect (License No. 21779), Dec 2018
· ETH Zurich, Verified Certificate of Achievement via edX: Future Cities, Quality of Life: Livability in Future Cities, Smart Cities, Responsive Cities —Future Cities XSeries (Prof. Gerhard Schmitt), Nov 2018
· WAGENINGEN UNIVERSITY & RESEARCH, Verified Certificate of Achievement via edX: Sustainable Urban Development: Discover Advanced Metropolitan Solutions, Oct 2018
· HAVARD UNIVERSITY, Verified Certificate of Achievement via edX: CitiesX: The Past, Present, and Future of Urban Life. (Prof. Ed Glaeser), Sep 2018
· TECHNICAL UNIVERSITY OF DELFT, Verified Certificate of Achievement via edX: Rethink the City: New Approaches to Global and Local Urban Challenges, Jun 2018

RELATED PROFESSIONAL EXPERIENCE
· EDUCATIONAL BROADCASTING SYSTEM 1TV, Host, World Theme Travel: Laos (EP. 479), Jun 2017

LANGUAGE SKILLS
· English, TOEFL IBT 96 (advanced), Mar 2011
· Spanish, DELE B1 (intermediate), Jul 2011
· Chinese, HSK Level 4 (elementary), Sep 2015
· Korean (native)